Yehuda Amichai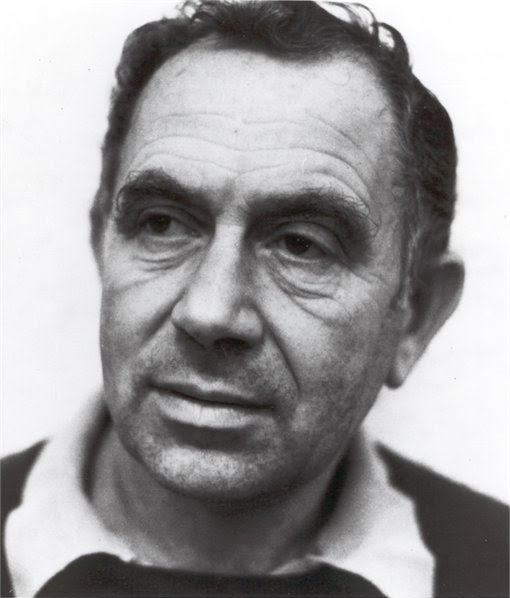 1924
22 May: Born as Ludwig Pfeuffer in Wurzburg, Germany. His family is Orthodox. He grows up speaking German, but learns enough Hebrew in religious school to participate in services at his father's Orthodox synagogue.
1935
The Pfeuffer family emigrates to Palestine, living briefly in Petach Tikvah before settling in Jerusalem. Ludwig adopts his Hebrew name, Yehuda.
As a teen, YA meets Ruth Herrmann; they fall in love.
1944
YA volunteers for the Jewish Brigade of the British Army, and serves in WWII. While in the service, Ruth Hermann suggests his taking a new last name (a common custom among young Jews in Palestine at the time). Between them they settle on "Amichai," which means "My People Live" in Hebrew.
YA begins to be interested in poetry, reading modern English and American poetry, by authors such as Dylan Thomas, W.H. Auden, and T.S. Eliot.
1946
YA is discharged from the British Army and joins the Palmakh, the underground pre-Israeli-state commando force. He fights with them in the Arab-Israeli War in 1948 (and with the Israeli army in the 1956 Sinai War and in the 1973 Yom Kippur War).
1947
Ruth Herrmann leaves for the US. YA keeps up a correspondence with her, but she eventually marries another man, Eric Zielenziger.
YA writes in a 1980 poem ("The Rustle of History's Wings, As They Used to Say"):

For five shillings I changed the Jewish name of my fathers
To a proud Hebrew name that matched hers.

That whore ran away to America, married
Some spice broker -- cinnamon, pepper, cardamom --
And left me alone with my new name and the war.
1949
YA studies literature and biblical studies at Hebrew University in Jerusalem.
1955
Now and In Other Days, YA's first volume of poetry, is published. Reviews note his distinctive colloquial voice. Subjects which before this were thought too mundane for poetry became appropriate poetic images: tanks, airplanes, fuel, administrative contracts, and technological terms figure in his work, reflecting YA's conviction that modern poetry must confront and reflect contemporary issues.
1969
Poems, which is co-translated by Ted Hughes, is published. This volume brings YA to the attention of American readers.
1971
Selected Poems of Yehuda Amichai, again co-translated by Hughes, is published. Hughes would remain good friends with YA and a life-long advocate of his work.
1982
YA is awarded the Israel Prize for Hebrew Literature.
1994
YA is invited by Israeli Prime Minister Yitzhak Rabin to read from his poems at the ceremony of the Nobel Peace Prize in Oslo. One of the poems he reads is "God Has Pity on Kindergarten Children."
2000
22 September: YA dies of cancer in Jerusalem.
"All poems are political. This is because real poems deal with a human response to reality, and politics is part of reality, history in the making. Even if a poet writes about sitting in a glass house drinking tea, it reflects politics."