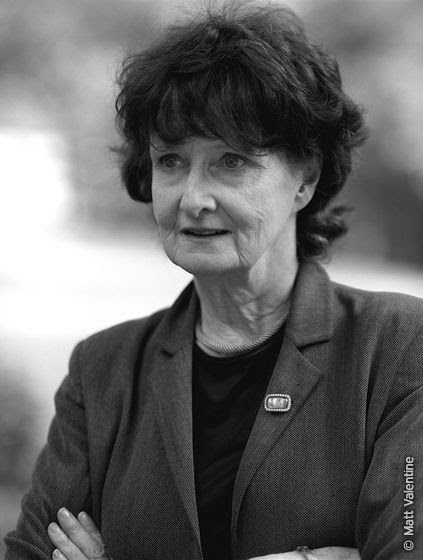 Eavan Boland
1944
Eavan Aisling Boland born on September 24, in Dublin, Ireland. Her father is a distinguished Irish diplomat who served as Irish ambassador to Great Britain (1950-1956) and to the United States (1956-1964). Her mother is a painter who had studied in Paris in the 1930s. Because of her father's diplomatic career, EB is educated in Dublin, London, and New York.
1950
Family moves to London, where EB experiences anti-Irish prejudice for the first time.
1962
Attends Trinity College, Dublin. Publishes her first chapbook.
1967
Teaches at Trinity.
1968
Receives the Macauley Fellowship for poetry.
1969
Marries the novelist Kevin Casey; has two daughters.
After her marriage, EB leaves academe and moves out of Dublin and into the suburbs to become "wife, mother, and housewife."
1980
EB publishes a controversial work, In Her Own Image, that brings her into debates over feminism and the role of female poets in Ireland. Consequently, EB has been a stable and influential voice for equality for women poets in the male-dominated literary world of Ireland.
Co-founds Arlen House, an Irish feminist press.
1990s
EB teaches at several universities in the United States.
1995
Professorship at Stanford U, chair of Creative Writing.
Occasionally I see myself, or the ghost of myself, in the places where I first became a poet. On the pavement just around Stephen's Green for instance, with its wet trees and sharp railings. What I see is not an actual figure, but a sort of remembered loneliness. The poets I knew were not women: the women I knew were not poets. The conversations I had, or wanted to have, were never complete.