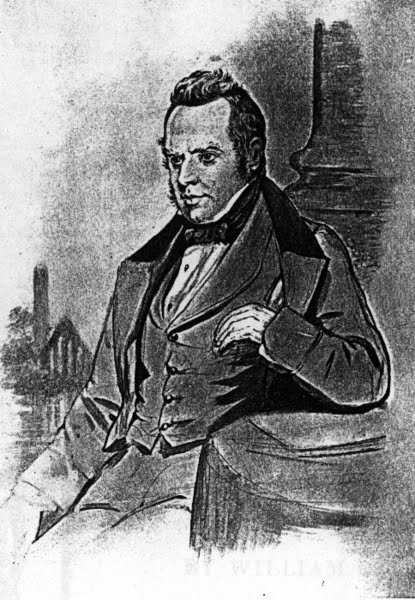 William Carleton
1794
WC born in Prillisk, County Tyrone, Ireland, youngest of 14 children.
Father moves the family between various small farms. WC is educated in Irish hedge schools.
1813
Family evicted. WC joins the Ribbonmen, a secret agrarian society.
Performs Lough Derg Pilgrimage.
1814
Attends classical school for two years
1817
Holds various temporary teaching positions; fails to get a permanent position at Clongowes Wood College.
1818
Converts to Protestantism.
1822
Marries Jane Anderson, the daughter of a Protestant schoolmaster.
1830-33
Traits and Stories of the Irish Peasantry published, becomes very popular.
1834
Becomes friendly with the poet and scholar Samuel Ferguson and became well known in Dublin's literary world. He is an important contributor to the Dublin University Magazine, an important cultural journal, launched in 1833.
1837-8
Dublin University Magazine publishes his novel Fardorougha, the Miser as a serial. It is a tale of the Irish passion for land.
1839
Offers to help Robert Peel combat Emancipation and Catholicism in Ireland and to prove that O'Connell, the Catholic Association, and the RC hierarchy are involved in agrarian crime.
1843
WC decides to write for the Nation and for the Irish Tribune, papers dedicated to the cause of Irish independence. He gets to know Thomas Davis, Charles Gavan Duffy and others in their circle, most of the men who led the disastrous Young Ireland rising of 1848. WC regards them as "insane politicians." He does not support Young Ireland's nationalism, and remains a devoted Unionist.
1847
His most famous novel, The Black Prophet: a tale of Irish Famine, is published. It is set during the Great Famine, describes the moral and social ills of Irish society and the horrors of famine. It is a powerfully emotive and provocative account that quickly becomes a bestseller.
1848-1869
Although WC is prolific and successful, he is always short of money because of his family expenses and his heavy drinking. Friends and admirers, including other prominent writers such as Maria Edgeworth, petition the Government to give him some financial help, something that was common for public figures at this time. He is granted a civil list pension of £200, but this is a Whig ploy to keep him from writing in advanced revolutionary nationalist newspapers. This does not solve his money problems, and copyright disputes and disagreements with his publisher do not help.
Financial insecurity affects his writing. He accepts too many commissions and his writing suffers as he struggles to complete them quickly. Despite his great popularity in London (several publishers seek his work), he still has debts of several hundred pounds. His attempt to raise funds by public readings is hindered by his failing health, and the British prime minister Disraeli refuses to put up his pension.
1869
January, Dies in Rathmines, Dublin.
Strong feelings do not necessarily make a strong character. The strength of a man is to be measured by the power of the feelings he subdues, not by the power of those which subdue him.
images