Incorruptible Bodies of Saints
Incorruptibility is a Christian belief that divine intervention allows some human bodies (specifically saints and beati) to avoid the normal process of decomposition after death as a sign of their holiness. Bodies that undergo little or no decomposition, or delayed decomposition, are sometimes referred to as incorrupt or incorruptible.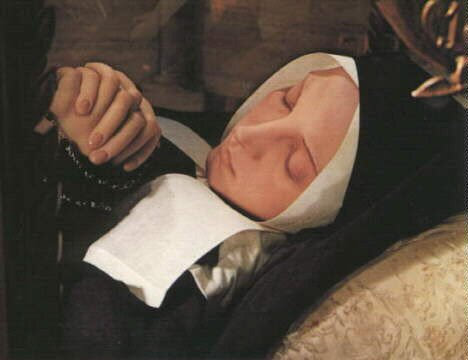 Saint Bernadette Soubirous was the original visionary at Lourdes, France and died in 1879 in Nevers, France. Her body was exhumed 30 years later in 1909 and was discovered completely incorrupt and free of odor. The body was again exhumed a second time ten years later in 1919 and was still incorrupt. Her body is still on display in the Chapel of St. Bernadette in Nevers, France.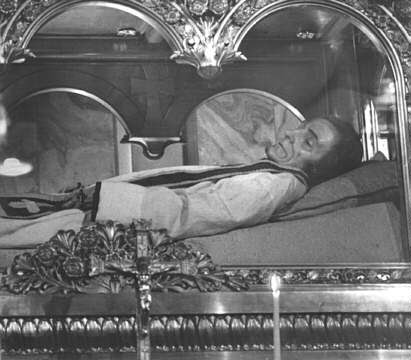 St. Jean Baptiste Marie Vianney (d.1859) was a French parish priest who became a Catholic saint and the patron saint of parish priests. He is often referred to, even in English, as the Curé d'Ars (the parish priest of the village of Ars). He became famous internationally for his priestly and pastoral work in his parish due to the radical spiritual transformation of the community and its surroundings.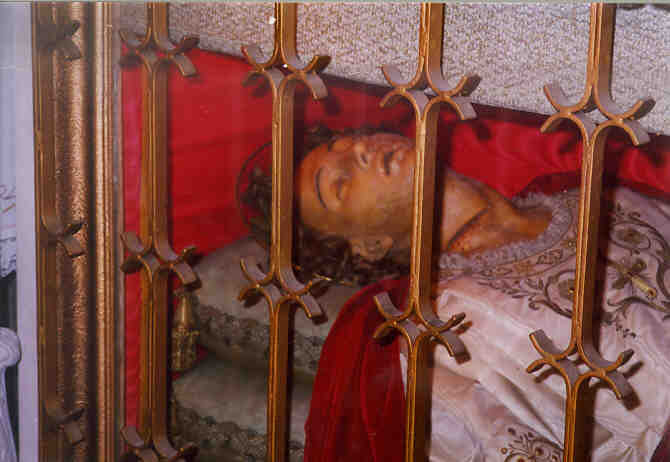 There is little known about Saint Silvan except that he was martyred (killed for his faith) in about 350 AD. Considering his body is over 1,600 years old, it is remarkably well-preserved.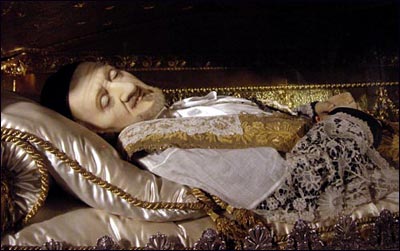 Saint Vincent de Paul was ordained in 1600, remaining in Toulouse until he went to Marseille for an inheritance. On his way back from Marseille, he was taken captive by Turkish pirates. They transported him to Tunis, where he was sold into slavery. After converting his owner to Christianity, Vincent de Paul was freed in 1607. He returned to France and served as priest in a parish near Paris, where he was famous for his work with and for the poor.