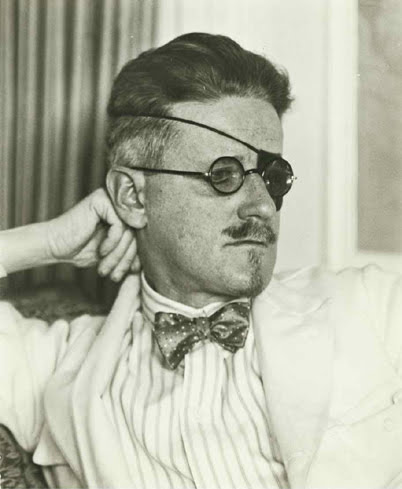 James Joyce
1888-1898
Attends Clongowes Wood College and Belvedere College.
1898
Enrolls at University College, Dublin.
1902
Graduates from university & goes to Paris.
1903
Returns from Paris. Death of his mother.
1904
Meets Nora Barnacle. Stays briefly at the Martello Tower. Publishes three stories under the name Stephen Daedalus, & begins Stephen Hero. Leaves for Trieste and Pola with Nora.
1905
Continues writing stories for Dubliners. His son, Giorgio, is born in Trieste.
1906
Moves to Rome.
1907
Returns to Trieste where his daughter, Lucia, is born. Chamber Music is published, & Joyce starts writing A Portrait of the Artist as a Young Man.
1909
Opens the Volta, the first cinema in Dublin.
1912
Makes his final visit to Ireland.
1914
Dubliners is published, A Portrait of the Artist is serialized, & Joyce starts work on Ulysses.
1915
Finishes Exiles, & moves to Zurich because of the war.
1918
Parts of Ulysses are serialized in America and England.
1919-1920
Returns to Trieste, then moves to Paris.
1921
Ulysses is banned in America.
1922
Ulysses is published by Shakespeare and Company, Paris.
1923
Starts writing "Work in Progress" (later Finnegans Wake).
1927
Pomes Penyeach published.
1931
Marries Nora. Death of his father.
1933
American ban on Ulysses is lifted.
1939
Finnegans Wake is published.
1940
Returns to Zurich because of the war.
1941
13 January: Dies & is buried at Fluntern cemetery.

And then I asked him with my eyes to ask again yes and then he asked me would I yes and his heart was going like mad and yes I said yes I will yes. <