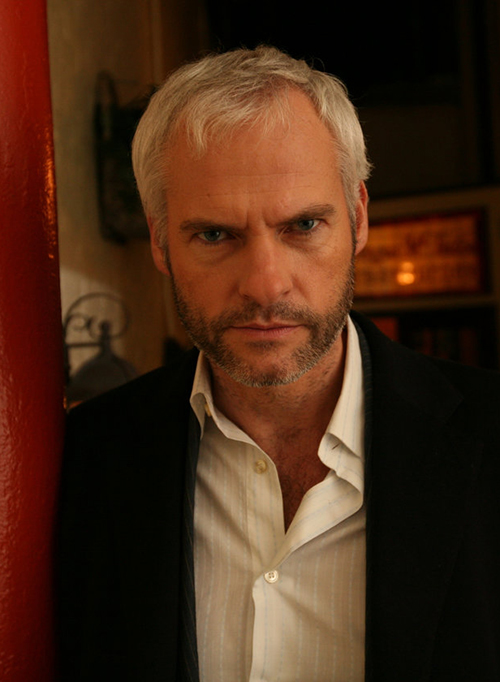 Martin McDonagh
1970
26 March: MM born in London; son of a construction worker and a housekeeper. Both were Irish, but had emigrated to London to find work. His father was from Connemara, the setting of many of MM's plays.
The family lived in a South London neighborhood that served as home for many other working-class Irish émigré families.
MM and his older brother John attended Roman Catholic schools, and went back to Ireland every summer to visit family.
1986
MM drops out of school to become a writer, as his brother did two years earlier. Both end up living on Public Assistance.
1988
MM's parents move back to Ireland. He and his brother take over their South London house.
1990s
Throughout this decade, MM watches television, reads — the fiction of Vladimir Nabokov and Jorge Luis Borges became particular favorites — and holds various jobs, including a stint in a supermarket and another as an part-time administrative assistant at the British Department of Trade and Industry. Since his teens he had also been writing down the grotesque stories he invented, which were usually based on folk tales, and eventually amassed about 150 of them.
MM began sending his stories to film companies in the hopes that someone would be interested into turning them into short films, and a couple of them are adapted as radio plays in Australia.
1994
John moves to California to study screenwriting. MM begins a 9-month period of activity in which he writes his seven plays. He then begins submitting the finished plays to theater companies, and receives consistent rejection letters until the Druid Theatre in Galway offers to stage The Beauty Queen of Leenane.
1996
The Beauty Queen of Leenane premieres, to critical acclaim.
1996
MM wins the Most Promising Playwright prize of the London Evening Standard Theatre Awards, but a case of nerves causes him to drink too much before the ceremony and, along with his equally drunk brother, trades insults with actor Sean Connery, who had told him to quiet down. The incident was summed up by one tabloid headline the following day as "Irish Writer Curses Bond."
1997
The two other plays in MM's Leenane trilogy, A Skull in Connemara and The Lonesome West, are both staged in Galway.
The Cripple of Inishmaan debuts at the National Theatre in London. It is the first play in MM's Aran Islands trilogy.
In the summer, the Leenane trilogy is staged at the Royal Court Theatre in London while Cripple is sitill running at the National, so MM becomes the first playwright since Shakespeare to have four plays running simultaneously on the professional London stage.
1998
The Beauty Queen of Leenane goes to Broadway, is nominated for a Tony.
The Cripple of Inishmaan moves to New York for its Broadway debut.
2001
The Royal Shakespeare Company produces The Lieutenant of Inishmore at Stratford-upon-Avon.
2004
The Pillowman is produced in London, and wins the Laurence Olivier Award from the Society of London Theatre — considered the most prestigious awards in British theater — for Best New Play of the season.
2005
The Pillowman goes to Broadway, is nominated for a Tony for Best New Play.
MM says that he is giving up writing for the stage. The third play in the Aran Trilogy, The Banshees of Inisheer, remains unproduced.
Writes the screenplay and directs Six Shooter, a short film that is a black comedy featuring Brendan Gleeson, Ruaidhri Conroy, David Wilmot and Aisling O'Sullivan, and is shot on location in Wicklow, Waterford and Rosslare. In the film, Gleeson's character encounters a strange, and possibly psychotic, young man during a homeward train journey following his wife's death.that
2006
The Lieutenant of Inishmore has its US premiere at the Atlantic Theatre Company in New York, moving on to Broadway's Lyceum Theater in May, where it is a Tony Award nominee for Best Play.
Six Shooter earns an Academy Award For Best Live-Action Short Film.
2008
Writes and directs the movie In Bruges. It is nominated for Best Writing and Best Original Screenplay Academy Awards. In Bruges is nominated for 34 international awards, winning 14 of them.
2010
A Behanding in Spokane, a play starring Christopher Walken as a contract killer looking for the hand he lost in childhood, opens on Broadway in March. It is nominated for the 2010 Drama League award, Distinguished Production of a Play.
2012
Writes and directs the movie Seven Psychopaths.
2015
Hangmen, a play following Harry Wade, England's second-best hangman, after the abolition of hanging in Great Britain in 1965, premieres at the Royal Court Theatre, London, in September. It is awarded the Laurence Olivier Award for Best New Play in 2016.
2017
Writes and directs Three Billboards Outside Ebbing, Missouri, starring Frances McDormand, Woody Harrelson, Sam Rockwell, John Hawkes, and Peter Dinklage. In this typically McDonagh-esque dark comedy, after her daughter is murdered and several months later no arrests have been made, a woman (Frances McDormand) uses three billboards to take a stand against the beloved police chief in her Missouri town.
There's a Christmas tree somewhere in London with a bunch of presents underneath it that'll never be opened. And I thought, if I survive all of this, I'd go to that house, apologize to the mother there, and accept whatever punishment she chose for me. Prison . . . death . . . didn't matter. Because at least in prison and at least in death, you know, I wouldn't be in fuckin' Bruges. But then, like a flash, it came to me. And I realized, fuck man, maybe that's what hell is: the entire rest of eternity spent in fuckin' Bruges. And I really really hoped I wouldn't die. I really really hoped I wouldn't die.