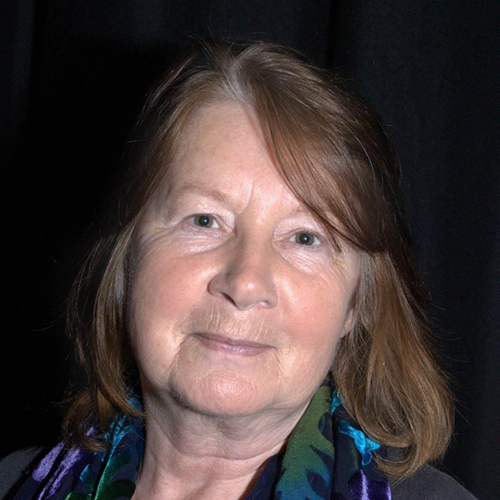 Medbh McGuckian
1950
Born in Belfast, Northern Ireland, the third of six children. Her father was a headmaster and part- time farmer, and her mother was a devotee of music and the arts.
Educated at a Domincan convent. Opts out of religious life and decides to become a poet.
1968
At Queen's U, Belfast, where she studies English.
1973
Begins graduate work at Queens U, and is writing for local newspapers and magazines.
1975
Takes a job at her former convent, and then goes to work at St. Patrick's Boys College in East Belfast.
1977
Marries a geography teacher at St. Patrick's and continues to write poetry.
1979
Her poem "The Flitting" wins the National Poetry Competition.
1980
Publishes two pamphlets of poetry and gives birth to the first of her four children. Unlike the Northern Irish poets who came before her, she does not initially address the political situation in Northern Ireland or mention the "troubles." Her poetry, which has been compared to Emily Dickinson's, is more private and detached.
1982
The Flower Master, her first full-length poetic work, appears, and receives critical accolades. It also earns her the Rooney Prize in 1982 and the Alice Hunt Bartlett Award in 1983. Her work wis included in Contemporary British Poetry, an anthology edited by Blake Morrison and Andrew Motion.
1984
Venus and the Rain published.
1988
On Ballycastle Beach published.
1989
Wins Cheltenham Prize for On Ballycastle Beach.
1991
Marconi's Cottage short-listed for the Irish Times/Aer Lingus Irish Literary Prize. Wins the Bass Ireland Award for Literature and is awarded a visiting fellowship at the University of California at Berkeley.
1995
Writer in Residence at Queen's University, Belfast.
2002
Awarded the Forward Poetry Prize (Best Single Poem) for her poem "She is in the Past, She Has This Grace."
2007
The Currach Requires No Harbours shortlisted for the Irish Times poetry prize.
2012
The High Caul Cap is published by Gallery Press in County Meath. In it MM invokes the caul, once preserved above hearths as a charm against drowning and an enduring potent symbol and material reminder of the birth-bond.
2015
Blaris Moor is published. The collection springboards off of the traditional popular ballad that commemorates the trial, conviction and execution of four militiamen in 1797.
Why do I write? Out of the helplessness of the human condition — the only kind of control I can muster over the incoherence and apparent senselessness of it. Also . . . to be a voice or give a voice to things that have been oppressed and repressed in my peculiar culture; to find an emotional valve for the deepest joys and sorrows.