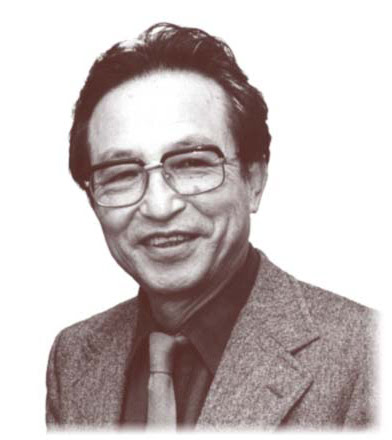 Kojima Nobuo
1915
28 February: Born in Gifu Prefecture
1928
Begins high school, and starts writing for private magazines.
1941
Graduates from University of Tokyo, begins teaching middle-school English.
1942
Drafted, sent to China with the Japanese Army.
1946-2006
Produces more than 30 volumes of criticism and translations from English to Japanese (esp. Saroyan and J.D. Salinger), as well as his own fiction.
1946
Discharged from the army, reumes writing, teaching high school, and adjuncting at Universities.
1955
Publishes "Amerikan sukuuru" ("American School"). It wins the Akutagawa Prize, Japan's most important literary award.
1957
Travels to the U.S. on a Rockefeller Foundation grant to study American authors like Anderson, Faulkner and Saroyan.
1965
Receives the first Tanizaki Jun'ichiro Prize for Hogo kazoku (Embracing Family), a novel which deals with post-war Japan.
Hogo kazoku (Embracing Family) is translated into English, the only one of his novels to be treated thus.
2006
June: Has a stroke; is hospitalized
26 October: Dies of pneumonia.
We'll be disgraced. "What can you expect from a defeated people?" they'll say.