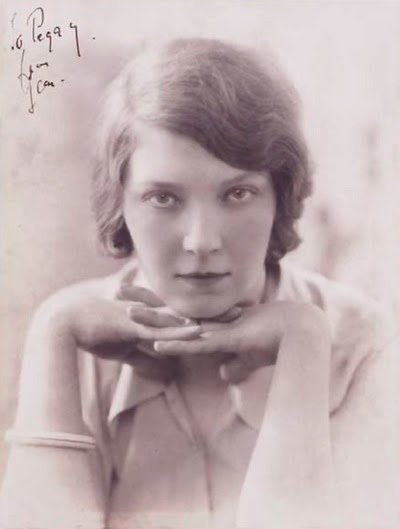 Jean Rhys
1890
24 August: Birth of Ella Gwendolen Rees Williams at Roseau, Dominica. Her father, William Rees Williams, is a Welsh doctor and mother, Minna Williams (née Lockhart) is a third-generation Dominican Creole of Scottish ancestry. Rhys's Creole heritage, her experiences as a white Creole woman, both in the Caribbean and in England, will influence deeply her life and writing. Most of Dominica's people are of African descent. Slavery had ended in the island in 1834.
1907-8
Sent to England to live with her aunt. Attends the Perse School, Cambridge.
1909
Attends the Royal Academy of Dramatic Art in London.
1909-10
Tours as a chorus girl.
1914-18
Volunteer worker in a soldiers' canteen.
1919
Marries Jean Lenglet and moves to Paris.
29 December: birth of a son who dies three weeks later.
1920-22
Lives in Vienna and Budapest.
1922
Moves to Paris.
Meets Ford Madox Ford.
1923-24
Husband in jail, affair with Ford.
1927
Moves to England.
Publishes first collection of stories, The Left Bank and Other Stories.
1928
Postures, her first novel, is a classical version of the fate of the innocent, helpless victim who do not have control of her own life. The book is considered to be an account of her affair with Ford.
1933
Divorce.
1934
Marries Leslie Tilden-Smith, an editor; he dies in 1945.
1939
Moves to Devonshire, lives in poverty.
1947
Marriage to Max Hamer, a solicitor and Tilden-Smith's cousin, who spends much of their marriage in jail. He dies in 1966.
1957-66
Works on Wide Sargasso Sea after public interest following a radio broadcast of her work tracks her down.
1966
Wide Sargasso Sea published.
1978
Made a CBE.
1979
14 May: Dies.
Reading makes immigrants of us all. It takes us away from home, but more important, it finds homes for us everywhere.