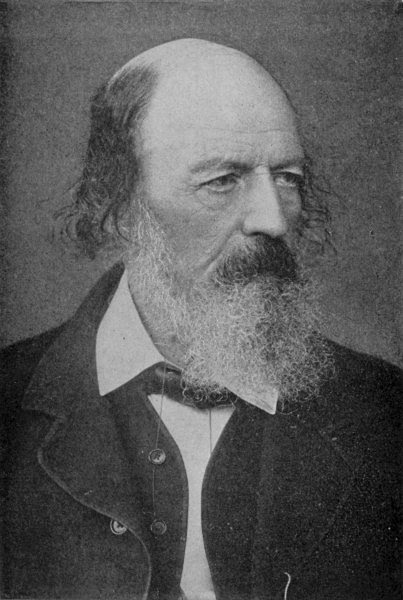 Alfred, Lord Tennyson
1809
Born at Somersby, Lincolnshire, England, the fourth of twelve children
1820-1827
Educated at home by his father
1821
Composes a 6,000-line epic poem
1823-1824
Composes "The Devil and the Lady"
1827
Enters Cambridge University. Publishes, with brother Charles, Poems by Two Brothers
1829
Meets his best-friend-to-be, Arthur Henry Hallam. Wins the Chancellor's Prize Medal with his poem "Timbuctoo"
1830
Publishes Poems, Chiefly Lyrical. With Hallam, joins insurgent army in Spain for a time.
1831
Father dies. Leaves Cambridge.
1833
Publishes Poems. Arthur Henry Hallam dies.
1836
Begins courtship of Emily Sellwood.
1842
Republishes Poems, with additions. His fame is established.
1850
Publishes In Memoriam (to the memory of Arthur Hallam). Marries Emily Sellwood. Queen Victoria appoints him Poet Laureate of England.
1851
Their first child is born dead.
1852
Birth of Hallam Tennyson (to become the second Lord Tennyson).
1855
Publishes Maud, and Other Poems.
1859
Publishes the first poems of Idylls of the King; 10,000 copies sell in one month.
1864
Publishes Enoch Arden.
1869
Publishes The Holy Grail and Other Poems.
1871
Publishes "The Last Tournament".
1872-1874
Completes Idylls of the King (except for "Balin and Balan").
1880
Publishes Ballads and Other Poems.
1883
Made a Baron.
1885
Publishes Tiresias and Other Poems.
1889
Publishes Demeter and Other Poems.
1892
Tennyson dies after a long illness.
But what am I?
An infant crying in the night:
An infant crying for the light,
And with no language but a cry.