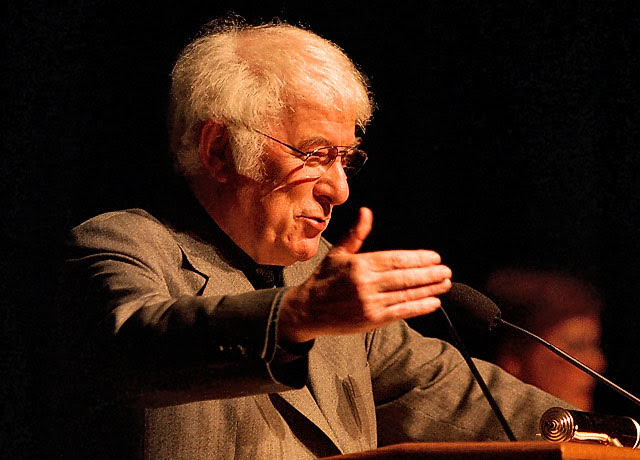 Seamus Heaney
1939
SH born on April 19, the eldest of nine children, to Margaret and Patrick Heaney, at the family farm, Mossbawn, about 30 miles northwest of Belfast in County Derry.
1951
SH wins a scholarship to St. Columb's College, a Catholic boarding school situated in the city of Derry.
1957
Attends Queen's University, Belfast.
1961
Takes a teacher's certificate at St. Joseph's College in Belfast.
1963
Becomes a lecturer at St. Joseph's College.
1965
Becomes a lecturer at Queen's University. Marries Marie Devlin.
1966
Death of a Naturalist. Son, Michael, is born.
1968
Son, Christopher, is born.
1969
Door Into The Dark.
1970
Visiting lecturer at the University of California at Berkeley.
1972
Wintering Out. Moves to the Republic of Ireland.
1973
Daughter, Catherine Ann, is born.
1975
Begins teaching at Carysfort College in Dublin.
1976
Moves his family to Dublin.
1979
North. Gains international fame.
1980
Selected Poems 1965-1975. Preoccupations: Selected Prose 1968-1978.
1981
Becomes visiting professor at Harvard.
1984
Station Island. Named Boylston Professor of Rhetoric and Oratory at Harvard University. Mother dies.
1987
The Haw Lantern.
1988
The Government of the Tongue.
1989
The Place of Writing. Becomes Professor of Poetry at Oxford University.
1990
New Selected Poems 1966-1987.
1991
Seeing Things.
1995
Wins the Nobel Prize for Literature.
The Redress of Poetry: Oxford Lectures.
1996
The Spirit Level.
2000
Beowulf: A New Translation. Spends 10 weeks on the New York Times Best-Seller List.
2003
Seamus Heaney Centre for Poetry opens at Queens University, Belfast. SH places a substantial portion of his literary archive at Emory University.
2006
District and Circle. Named one of the 10 best books of the decade. SH suffers stroke.
2010
The Human Chain. Many of the peoms collected here are about his experiences after his stroke, which left him "babyish" and "on the brink."
2013
30 August: SH dies in Blackrock Clinic, Dublin. After a fall outside a restaurant in Dublin, he entered hospital for a medical procedure, but died at 7:30 the following morning before it took place.
His funeral was held in Donnybrook, Dublin, on the morning of 2 September 2013, and he was buried in the evening at his home village of Bellaghy, in the same graveyard as his parents, young brother, and other family members. His son Michael revealed at the funeral mass that his father texted his final words, "Noli timere" (Latin: "Be not afraid"), to his wife, Marie, minutes before he died.
The day after his death, a crowd of 81,553 spectators applauded Heaney for three minutes at an All-Ireland Gaelic football semi-final match on 1 September. His funeral was broadcast live the following day on RTÉ television and radio and was streamed internationally at RTÉ's website.
2016
SH's translation of Book VI of Vergil's
Aeneid
is published. It follows the hero, Aeneas, on his descent into the underworld. In
Stepping Stones
, a book of interviews conducted by Dennis O'Driscoll, Heaney acknowledged the significance of the poem to his writing, noting that "there's one Virgilian journey that has indeed been a constant presence, and that is Aeneas's venture into the underworld. The motifs in Book VI have been in my head for years—the golden bough, Charon's barge, the quest to meet the shade of the father."
I want to avoid preaching at you but I do want to convince you that the true and durable path into and through experience involves being true to the actual givens of your lives. True to your own solitude, true to your own secret knowledge. Because oddly enough, it is that intimate, deeply personal knowledge that links us most vitally and keeps us most reliably connected to one another.